Exclusive distributor for: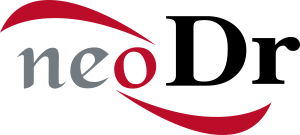 PT. RADIAN ELOK DISTRIVERSA was established in 2004 as a trading company that moves in the field of beauty products and services by supplying various European brand medical aesthetic and beauty devices and products with outstanding portfolios to many aesthetic and beauty clinics, hospitals, doctors, dermatologist, salons, spas and many other companies related to aesthetic and beauty business all over Indonesia.
The company is holding Exclusive Distributor position for many European brand products such as;
IONTO COMED,  BDR and ALMA LASER from Germany,
MAYA BEAUTY ENGINEERING (mbe) from Italy,
SYBARITIC from USA,
INNOAESTHETICS, TEGODER and MCS from Spain,
BIOSTEM CM and NEODr from Korea.

PHONE :                   +6221 4585 0088
FAX :                          +6221 4585 0102
EMAIL :                     info@radian-elok-distriversa.com
ADDRESS :               Graha SKG-GN,
       Jl. Raya Kelapa Nias Blok GN-5,
       Kelapa Gading Barat,  Jakarta Utara 14240
       INDONESIA
           GPS Coordinates :   Latitude : -6.153302   Longitude : 106.907528